The Story of Money for Something
In my early twenties, earning minimum wage at a super market, I learned about the fundamentals of personal investing that for generations have helped people turn small investments into financial freedom.
Over the next fifteen years, I confirmed that those principles work. My small investments grew enough—and exactly according to the theory—to allow me to quit my job and fund the start my own company. Investing at a level that almost anyone can afford had changed my life.
Speaking with others, I realized how many people had never even been exposed to the principles of investing. To most, "investing" was something only rich people did. It was frustrating to see them missing out on such an important opportunity to improve their lives.
To many of my friends, I recommended reading the same investment books I'd read, but then watched as many didn't get through them. The problem was that most of these books obscure the basic message that "everybody should be investing", with unnecessary complexities.
I decided to solve that problem. I decided to create an effective way of communicating the message about personal investing.
In my business, we apply the principles of design to create products that are easy to use—products that are effective. It's far, far more difficult than one might imagine! So I set out to apply those same principles to the writing of a book about investing.
Here are the characteristics I imagined of an effective book:
It should be concise, taking about an hour to read
Reading the book should be friction-free
It should contain enough information to be actionable when finished
The book should motivate you to start investing.
Although it only took a few months to write the first draft, it took another three to edit it to a point I believed would achieve the above goals. At that point, my team at Makalu created a website, and in 2012 we launched Money for Something as an ebook. In 2016, we enhanced the site to allow those who purchase Money for Something to also read it online.
The success of the book has been both overwhelming and humbling. So many people have written to me with stories about how, after years of uncertainty, they have finally been able to get started on a personal plan of investment, and are on the path towards financial freedom. The most common response was, "I finally get it!"—which is exactly what I set out to achieve.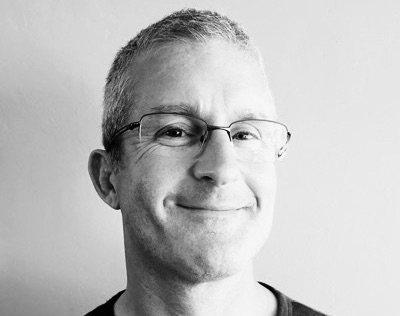 About the author
My name is Matt Henderson, and I grew up in Georgia and studied electrical engineering in Atlanta at the Georgia Institute of Technology. With an interest in Europe—and a Spanish girlfriend—I finished my studies at Georgia Tech's campus in France.
I started my career at the European Space Agency in Germany, where I founded an engineering company called Makalu Aerospace that was later sold to a public company in the United Kingdom. After moving to Spain, I started an American company called Makalu Interactive that has designed and built products for brands like Google and Virgin America.
Today I live on the Mediterranean sea, enjoying the warm climate, friendly people and amazing diversity of Andalucia. Starting my own companies was possible due to the investment principles I learned over two decades ago. Those same principles are available to anyone, and are what I teach in this new book. I hope you enjoy Money for Something!
About the book
The book takes only one hour to read.
You'll be convinced you should be investing, right now!
You'll learn the method that has worked for generations.
You'll receive everything needed to start investing today, including details about my own investment portfolio.
Unlock your financial future! Download Money for Something, and you'll get a beautifully designed ebook in PDF, Kindle and iBooks (ePub), formats. And best of all, it's free!