The essential guide to investing
Investing changed my life, and can change yours, too. You just need to know what to do. Unfortunately, that hasn't always been so easy.
A whole financial industry exists to sell you products, and teach you methods that don't work. Just getting through that, to the method that actually does work, is a hurdle.
And the books that exist about that method are mostly written by investors, not educators, and often derail understanding of the simple but critical basics, by focusing on less important complexities.
I set out to solve this, by creating a course that can be completed in an hour, that teaches just the essentials, while giving you everything needed to start your life on a reliable path to financial freedom.
You can read the first six chapters for free, and if you decide to complete the course, you can choose to pay any price you like. And with your purchase, you'll get the full contents as a beautifully designed ebook in PDF, Kindle and iBooks formats.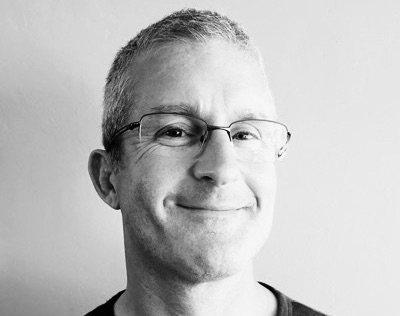 About Matt Henderson
I grew up in the US and studied engineering at the Georgia Institute of Technology. Working for the European Space Agency, I founded a company called Makalu Aerospace that was later sold to a public company in the United Kingdom. Today I live in southern Spain, enjoying its warm climate and friendly people.
Starting my own companies was possible due to the investment principles I learned over two decades ago. Those same principles are available to anyone, and are what I teach in this course.
Brilliant clear-headed quick explanation of everything a non-investor needs to know. Don't delay getting this book, and doing what it says. It will only take you an hour to read, and an hour to put into action. Then you'll be making passive investments, instead of saying "someday…"
Derek Sivers
Investing isn't rocket science, despite what the alchemists of the financial industry would like you to believe. Matt shows you in simple steps how to build a no-frills portfolio using basic concepts anyone can understand. You'll learn how to side-step the fees, stop acting like a day trader, and reap the power of compound interest. Get to it.
David Heinemeier Hansson
Money for Something blends real-world advice with illustrations to create a fun to read and easy to understand financial book, unlike any you've ever read before.
Mike Rohde
You should read the book Money For Something. Fantastic book on investing!
Nathan Barry
Firstly, thank you for such a focused and thoughtful book. I know from experience that making the complex seem simple is one of the hardest tasks there is. And this was the first financial book that I've read that was truly simple.
Patrick Ehrlund
The most concise and simple advice for financial independance I have ever read. Get Money for Something now! #awesome #mustread
Chris Brookins
A concise and sensible primer to investing.
Michael Tsai
Money for Something is a wonderful quick read that explains investing for your future in a simple and safe way. The advice in this book will allow anyone to save and grow their hard-earned money with great results!
Craig Roland
About the course
The course takes only one hour to complete.
You'll be convinced you should be investing, right now!
You'll learn the method that has worked for generations.
You'll receive everything needed to start investing today, including details about my own investment portfolio.
Unlock your financial future! Buy Money for Something, and you'll get full online access to the course, plus a beautifully designed ebook in PDF, Kindle and iBooks (ePub), formats. And best of all, you choose the price!