La guía esencial para invertir
Invertir cambió mi vida, y puede cambiar la tuya también. Sólo tienes que saber qué hacer. Por desgracia, esto no ha sido siempre tan fácil.
Toda una industria existe para venderte productos financieros, y le enseñará métodos que no funcionan. El simple hecho de llegar al método que realmente funciona, es un obstáculo importante.
Y si llegas al método que funciona, la mayoría de los libros están escritos por los inversores, no educadores y descarrilan la comprensión a menudo simple pero crítica de los conceptos básicos, centrándose en las complejidades de menor importancia.
He intentado resolver este problema, con la creación de un curso que se puede completar en una hora, que enseña sólo lo esencial, mientras que te da todo lo necesario para comenzar tu vida en un camino fiable hacia la libertad financiera.
Puedes leer los primeros seis capítulos de forma gratuita, y si decides completar el curso, se puede optar por pagar cualquier precio que quieras. Y con tu compra, obtendrás el contenido completo en un libro electrónico muy bien diseñado en formatos PDF, iBooks y Kindle.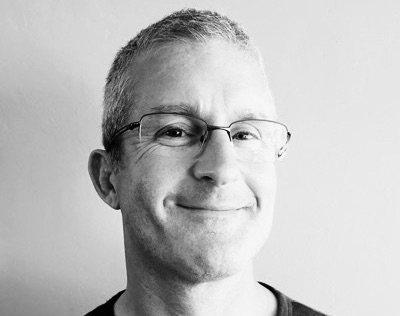 Sobre Matt Henderson
Crecí en EEUU y estudié ingeniería en el Instituto de Tecnología de Georgia. Trabajando por la Agencia Espacial Europea, fundé una compañía llamada Makalu aeroespacial que fue posteriormente vendida a una empresa pública en el Reino Unido. Hoy vivo en el sur de España, disfrutando de su clima y gente amable.
Iniciar mis propios empresas fue posible por los principios de inversión que aprendí desde hace más de dos décadas. Esos mismos principios están disponibles para cualquiera, y son lo que enseño en este curso.
Brilliant clear-headed quick explanation of everything a non-investor needs to know. Don't delay getting this book, and doing what it says. It will only take you an hour to read, and an hour to put into action. Then you'll be making passive investments, instead of saying "someday…"
Derek Sivers
Investing isn't rocket science, despite what the alchemists of the financial industry would like you to believe. Matt shows you in simple steps how to build a no-frills portfolio using basic concepts anyone can understand. You'll learn how to side-step the fees, stop acting like a day trader, and reap the power of compound interest. Get to it.
David Heinemeier Hansson
Money for Something blends real-world advice with illustrations to create a fun to read and easy to understand financial book, unlike any you've ever read before.
Mike Rohde
You should read the book Money For Something. Fantastic book on investing!
Nathan Barry
Firstly, thank you for such a focused and thoughtful book. I know from experience that making the complex seem simple is one of the hardest tasks there is. And this was the first financial book that I've read that was truly simple.
Patrick Ehrlund
The most concise and simple advice for financial independance I have ever read. Get Money for Something now! #awesome #mustread
Chris Brookins
A concise and sensible primer to investing.
Michael Tsai
Money for Something is a wonderful quick read that explains investing for your future in a simple and safe way. The advice in this book will allow anyone to save and grow their hard-earned money with great results!
Craig Roland
Sobre el curso
El curso se lleva a sólo una hora en completarse.
Usted se convencerá debe invertir, en este momento!
Usted aprenderá el método que ha funcionado durante generaciones.
Usted recibirá todo lo necesario para empezar a invertir hoy en día, incluyendo detalles acerca de mi propia cartera de inversiones.
¡Puedes leer los primeros seis capítulos de Money for Something aquí online gratis!
Desbloquear tu futuro. Compra Money for Something, y recibirás el curso online entero, y el libro en formato PDF, Kindle y iBooks (ePub)—todo en Español y Inglés. Y lo mejor es que tu mismo eliges el precio!